Real-time purchasing and
inventory management
No barcodes on items at receiving? Unable to print barcodes? Unable to scan barcodes?  With IMS-OS barcodes can be printed for items being received and scanned into the IMS-OS or scanned for issuing items out.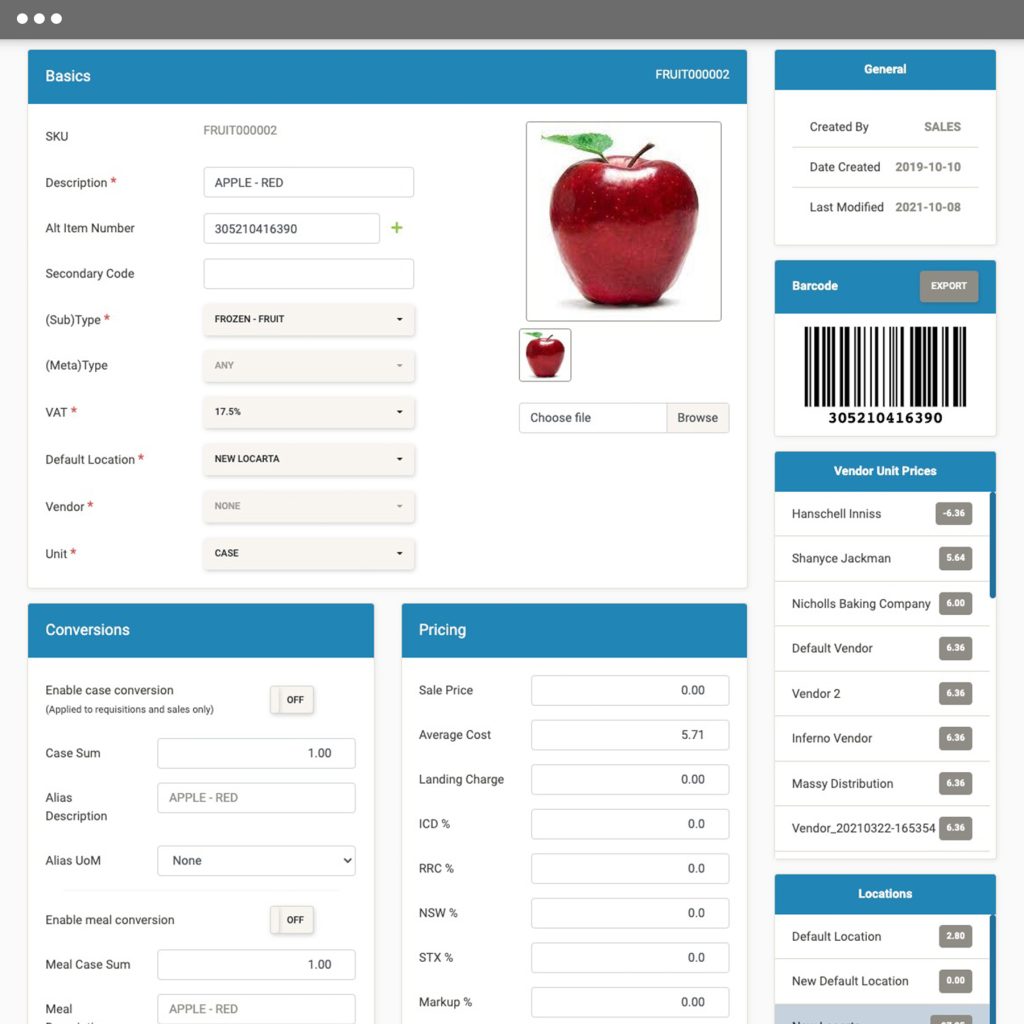 Serial # / Batch # Tracking
Your supplier recall an item, no problem.  Each item you have in stock can be tracked with a unique serial number or batch number in a location.
Multiple Locations / Depts.
Unable to rack your inventory in multiple locations or departments?  With IMS-OS see where your inventory s at each location and department.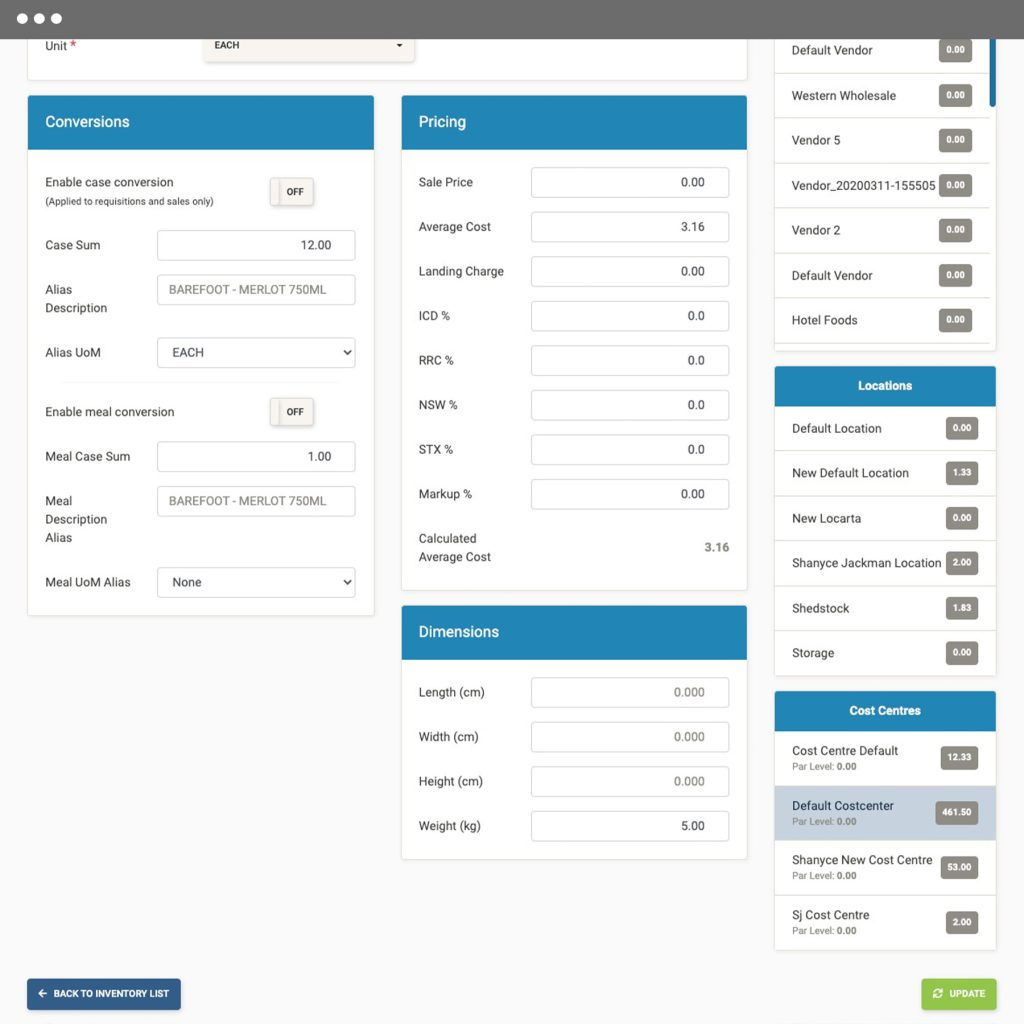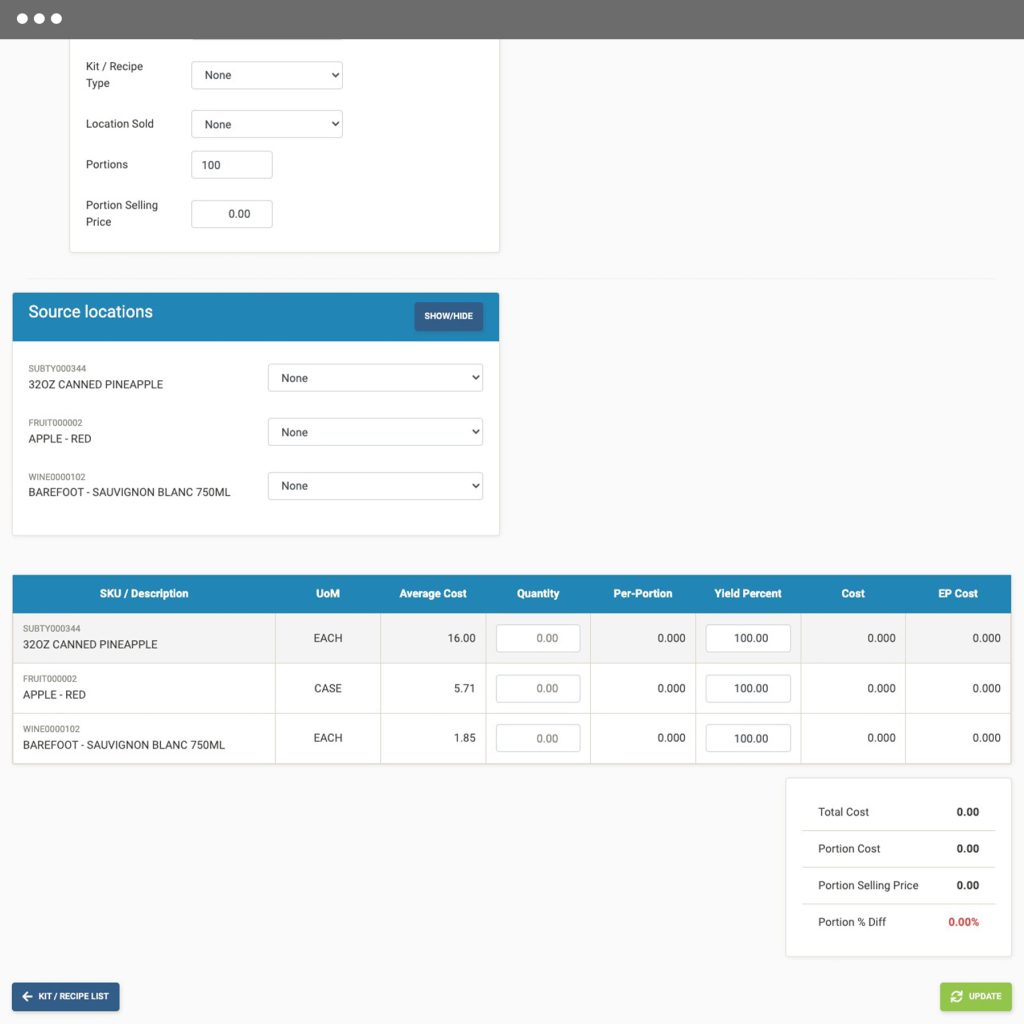 Assemblies (Recipes / Kits)
Is creating recipes / kits a long process? And keeping them current? No longer with IMS-OS creating recipes from our inventory module is quick and easy and your cost is always being updated for your recipes/kits to see when you need to adjust your selling prices or find new suppliers.
Unable to request items from the storeroom timely? With IMS-OS users can create requisitions electronically across multiple departments.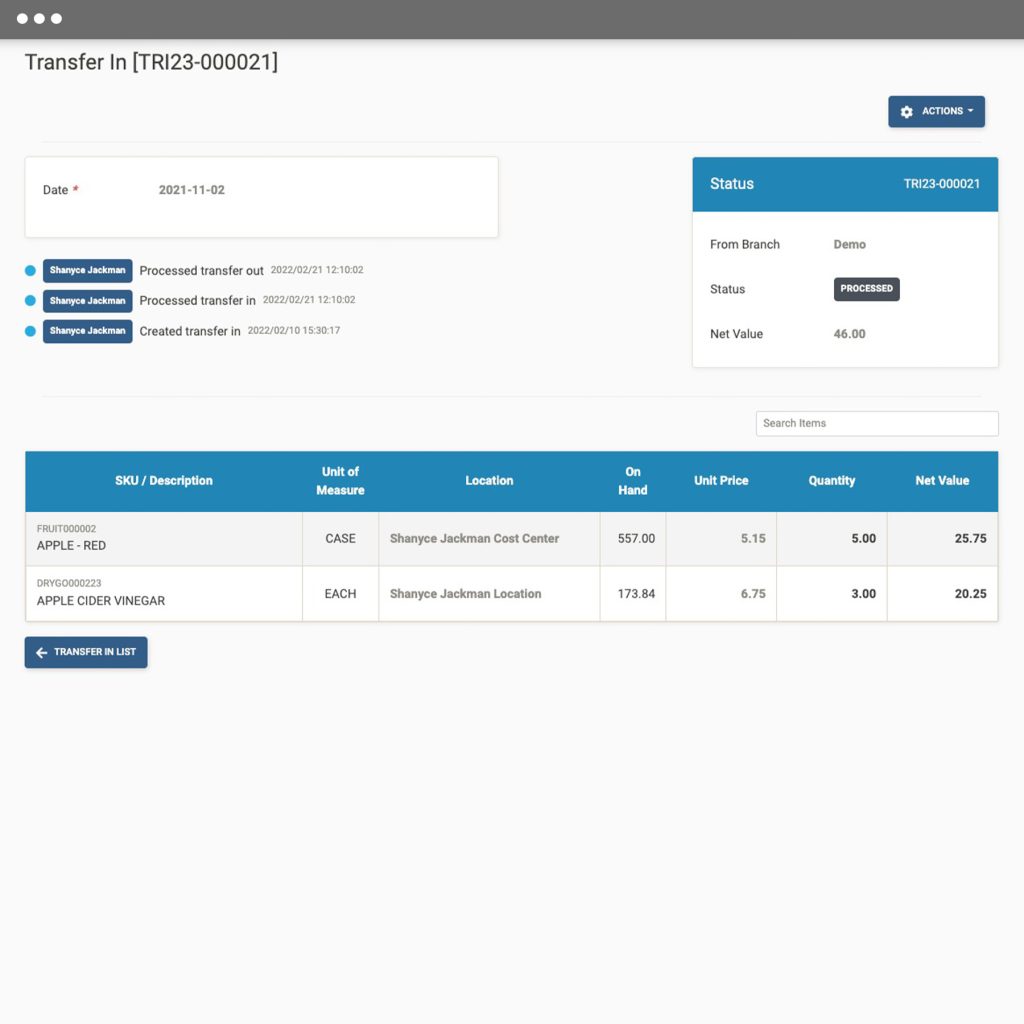 Can't transfer stock to other departments electronically? Still using paper? With IMS-OS users from departments can transfer stock internally to other departments and externally to other companies within a group all electronically.
No more picking the wrong inventory item. With IMS-OS you can search and see images of your items before making the transaction.